This is a re-post from aish.com by Yvette Alt Miller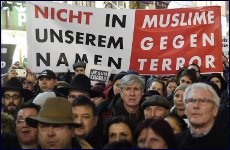 After Dan Uzan, a volunteer guarding Copenhagen's Great Synagogue, was shot in the head on February 14, 2015 by a gunman who had hours earlier shot multiple rounds of fire at a café hosting a free speech event, murdering one man, the small Jewish communities of Denmark, Norway, and Sweden wondered if perhaps it was not too dangerous to go about their Jewish lives.

Hannah Bentow, the 12-year-old girl whose bat mitzvah party Dan Uzan was guarding when he was murdered, spoke for many Scandinavian Jews when she told her mother, "Mom, I wish that I would not have had a bat mitzvah and that Dan would have stayed alive." Stockholm's Jewish quickly community decided to cancel its Jewish activities after the Copenhagen attack. And in Norway, the leader of the sole synagogue in Oslo requested enhanced security. The synagogue already is patrolled by armed police officers, but Norway's small Jewish community of about 700 is on edge. Their synagogue was firebombed in 2006 (the perpetrator is currently free from prison), and in 2012 a radical Islamist was arrested for threatening to attack the synagogue again.
As the Jewish community feared for their safety, one member of Oslo's much larger Muslim community decided to do something to help out. Seventeen-year-old Hafra Arshad recognized that "there has been much hatred of Jews" in the Muslim community, and wanted to take a stand against it. Along with seven friends, Arshad created a facebook page called Fredens Ring, or Ring of Peace. It issued a call to action: "Muslims want to show that they strongly oppose any kind (of) hatred of Jews and that we are there to support them. We will therefore create a human ring around the synagogue on Saturday, 21 February."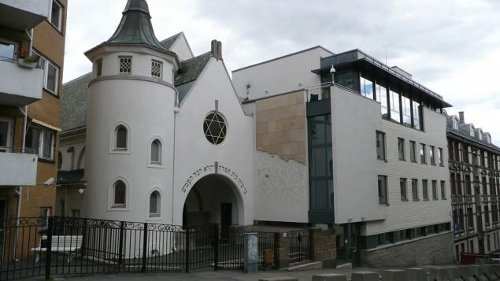 The synagogue's leadership agreed to allow the demonstration to take place, on condition that Arshad and her friends could get at least 30 volunteers to show up. "I said that (if) it only comes to 30, it won't be good, it may seem counter-productive," Ervin Kohn, the leader of the Jewish community, recalled. "But if you fill Bergstein Street, it will be very good."
Arshad and her friends also didn't know how popular their initiative would be and hoped to reach the goal of 30. As the hours passed by, they saw their plan swell, as volunteer after volunteer pledged to join the human ring. By Wednesday morning over 650 young Muslims had signed up, promising to help guard Oslo Synagogue on Shabbat.
"If the jihadists want to use violence in the name of Islam, they must go through us Muslims first," one of the event's organizers explained. "Muslims want to show that we deeply despise all types (of) hatred of Jews and that we are there to support them."
"I as a Muslim will show what my Islam is,"organizer Harjrad Arshad said, adding that her parents taught her never to speak badly about Jews and that this is the message of tolerance and support that she hopes to spread. As excitement about the event continues to spread, Oslo Synagogue is making its own plans to welcome the guards, hosting a celebration Saturday evening after Shabbat's end.
Oslo's planned "Ring of Peace" is already doing more than only guarding one synagogue on one Shabbat. It's showing the world what support for Jewish communities looks like a model of whole-hearted, unambiguous aid and public backing and help. As Jewish communities around the world face fear and uncertainty from increasing threats, Oslo's Ring of Peace is a shining example of how to break this trend, and show love and solidarity with Jews instead.