This is a re-post from Jerusalem Post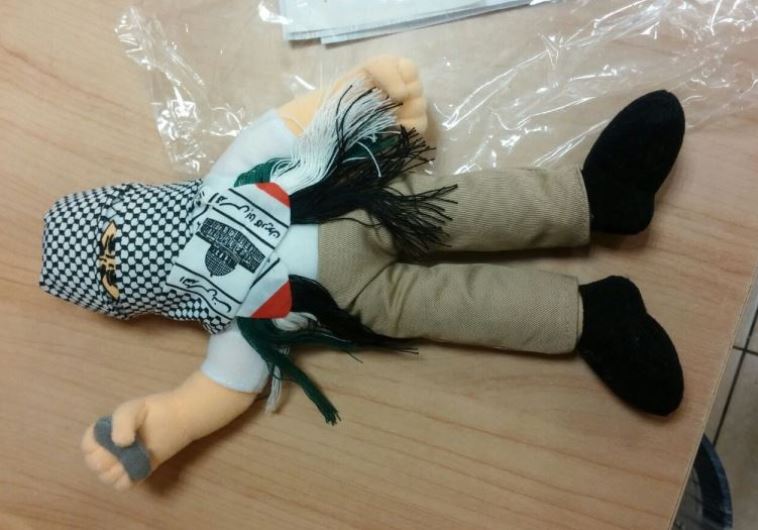 Customs workers in Haifa thwarted an attempt to smuggle 4,000 anti-Israel stuffed dolls to the Palestinian Authority in the West Bank Tuesday, according to the Jerusalem Post's sister paper Maariv.

The dolls, which were dressed in the Palestinian colors of red, green, black, and white, and in face-covering keffiyehs which had the slogans "Jerusalem is ours," and "Jerusalem, here we come" inscribed on them, were found in a container which was labeled by the importer as having had contained articles of clothing, rugs, and plastic products.
The dolls, which originated in the United Arab Emirates and were en route to the Palestinian Authority, were meant to be used as tools of incitement for Palestinian youth.
With rocks in their hands, the dolls encouraged the long-time phenomenon of assailing Jews with rock-throwing.
The container's contents were spotted by workers at Haifa customs and held-back from dispatch in order to undergo further investigation.
"These dolls were making their way to the Palestinian Authority with one clear purpose," Deputy Foreign Minister Tzipi Hotovely said Tuesday. "And that was to poison the minds of innocent children."
"The Palestinians are continuing to incite their youth, using any means necessary to educate them about violence and hatred. Here, it's in the form of a doll," she said.
The Likud deputy minister called on the international community to understand that "we cannot conduct an open dialogue with our neighbors until a drastic change is made in the Palestinian education system, which, as of now, only plants the seeds of fear and hate in its youth."